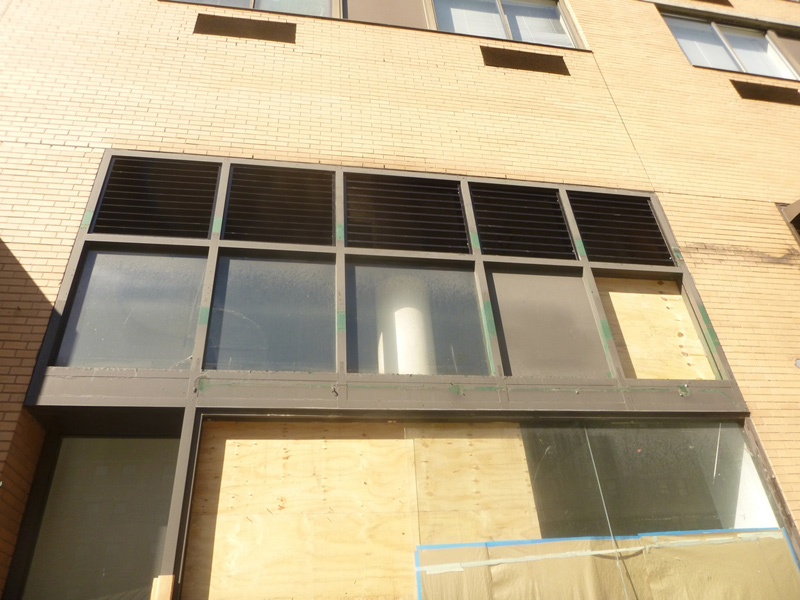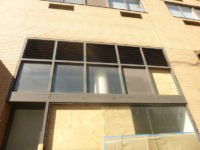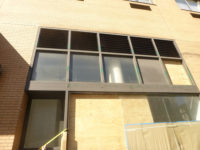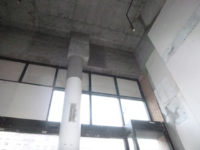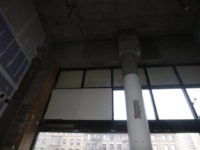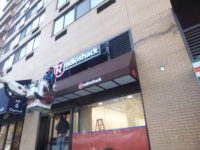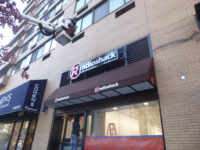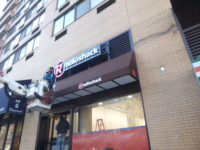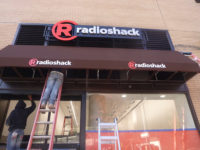 Radio Shack With Awning
We had to complete significant changes to the existing storefront due to HVAC necessary airflow through the original decorative grates. Accommodations were made to create enough flow of air through new grates as provided. All glass panes were removed and replaced with aluminum panels in the area where the new awning, fabricated by Capitol, was to be installed.
The sign design had to change once the new HVAC ducts placement was determined by the HVAC contractor. As there were no other options for their placement, Capitol had to design a new raceway style, open frame type design. We developed a custom mounting detail in order to secure to the grate fins and mullions. The raceway itself had to be structurally sound while keeping with the industrial style of the building to be cohesive. Although the awning design should have had open sides with an exposed frame to keep within the aesthetics, the client was determined to have them closed in hopes of creating additional advertising.