FROM CONCEPT TO COMPLETION, WE BUILD YOUR BRAND
Design & Build

Signs. That's where it all began – and continually is the foundation of Capitol Design & Construction Services, Inc.
Our state of the art manufacturing facilities constantly implement new technology–from innovative technologies, LED products and testing of new paint concepts and design ideas, to new conceptual ideas which challenge our team. We value engineering and fabricating products which push the envelope of the norm. We are committed to sustainability, while striving towards more economical and energy efficient lighting alternatives for parking lots, industrial warehouse lighting, and other commercial applications.
Our experienced project management teams ensure each project is adhering to our highest quality standards and within project time requirements. Our in-house manufacturing allows us the resources to be adaptive to each clients' changing needs. Whether it be a design or deadline change, our team makes it happen with every milestone met and without a compromise in quality.
From design options to installation methods for both interior and exterior illuminated signage, our professional staff responds efficiently and economically in the undertaking of each project with the understanding of each clients' various needs.  Aggressive priority is given to researching permit regulations, code specifications, and permit fees along with submittal requirements of all necessary applications regarding each project.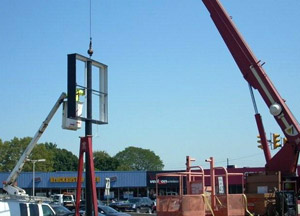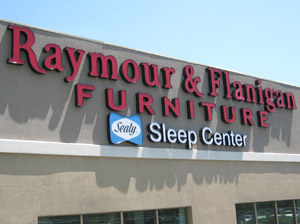 Quality assurance and cost effective solutions are our commitment to you.
Site Surveys
Architectural Design & Engineering Services
Site Specific Construction Drawings
Custom Architectural Signage
Channel Letter Fabrication
Complete Awning Fabrication
Sign Erection
Project/Program Management
Permit Procurement
Code Compliance Interpretation