FROM CONCEPT TO COMPLETION, WE BUILD YOUR BRAND
Construct
Although signage is still the foundation of Capitol, we completed a full expansion of our services,  incorporating a construction division dedicated to providing new and existing clients with the opportunity to not only rebrand their image through signage but also through building renovations and exterior refurbishing processes.
We offer full service image upgrades or enhancements to complete remodeling of interiors and exteriors for the retail industry. Our construction division involves a team of individuals each bringing years of expertise in their fields under one roof.  These services help to eliminate all the challenges our clients face associated with the incumbency of dealings with multiple vendors – We can handle a large array of construction services with one point of contact and all your needs fulfilled.  From single site specific projects to comprehensive programs we are your one source solution.
Our on staff architect and engineers are always available for design and build solutions to the more complex issues that may arise during any project.  From standard dryvit refinishing to custom designed and fabricated aluminum panel systems, all is completed by skilled craftsmen on time and within budget.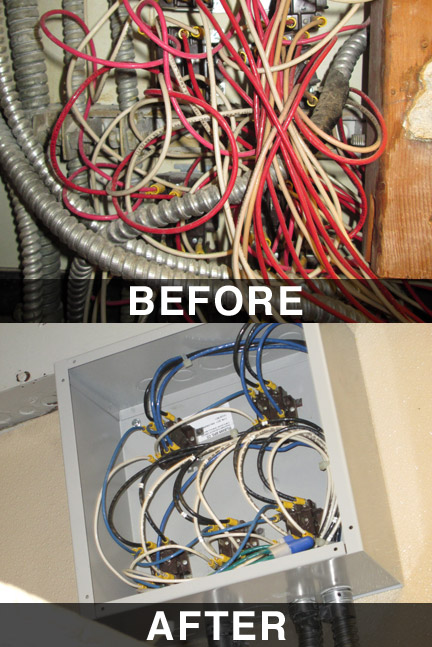 Site surveys
Paint restoration
ACM Panel construction and installation
Dryvit E.I.F.S. Stucco finishes both patch and full process
Safety and site remediation programs
Parking lot lighting installations / retrofits
All phases of electrical services
Finish carpentry
Concrete/masonry
Code complaint (ADA) overhauls