FROM CONCEPT TO COMPLETION, WE BUILD YOUR BRAND
About Us
Capitol Design & Construction Services offers all services regarding new signage roll out programs through construction renovations. We are able to offer our clients all these services with efficiency, yet maintaining the highest quality, with our in-house technicians, project management teams, in-house manufacturing, staffed permitting experts and a network that allows our reach to encompass the entire nation.
Whether it be re-branding, new concept initiation, or site conversions, our team can handle every aspect of image branding and remodeling allowing your team to handle other important business.

Capitol Design & Construction is committed to sustainability. Solutions in energy savings are not only a savings to our organization but to our clients as well. Our ongoing sustainability practices include:
Aluminum, steel and other metal recycling practices
Cardboard and paper waste are segregated & recycled to reduce impact on local landfills
Styrofoam packing material is reused rather than discarded
Energy efficient, programmable thermostats reduce excess energy use in all office locations
Fluorescent lamps & damaged neon units are separated and disposed of as hazardous waste
Use of electronic ballasts and LED lighting systems provide energy savings
Excess paint & fillers are recycled for use by recycling centers
New solutions in paint technology and air ventilation systems have been implemented to reduce chemical emissions
Once computers systems are upgraded, old systems are then cleaned up and donated to local veterans organizations to help with computer literacy and provide a helping hand to those that can not afford a computer system.
Women's Business Enterprise Certified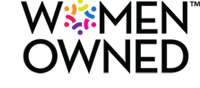 As 100% woman owned since its inception in 1998, Capitol is becoming one of the industry leaders in the sign/construction industry. We participate in WBE events at all levels and continually work on promoting and educating women in the industry.